Wednesday, 26 October 2016 | kelly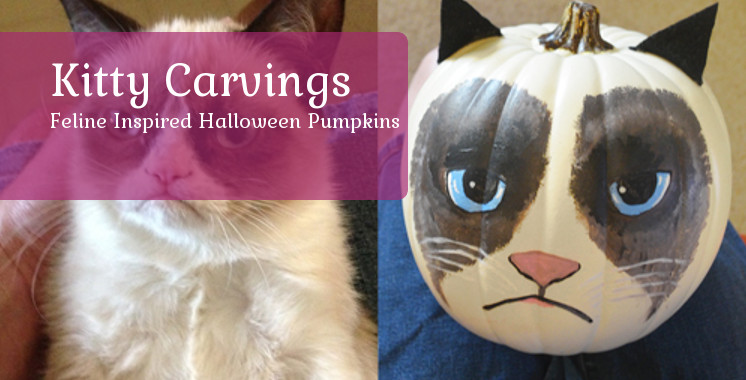 It's the time of year when things start to go bump in the night...actually, if you're a cat owner things go bump, crash and bang in the night all year round! But anyway, it's Halloween and as one of the most celebrated holidays people will be going all out on the costumes, make up and of course pumpkins!
Pumpkins are great fun to create and displaying them in the window usually means you have a cupboard full of treats (of the human variety) for all the would be ghouls and ghosts. Rather than going to the traditional face this year though why not put the "cat lover" stamp on it to make extra sure....
Sunday, 23 October 2016 | Gareth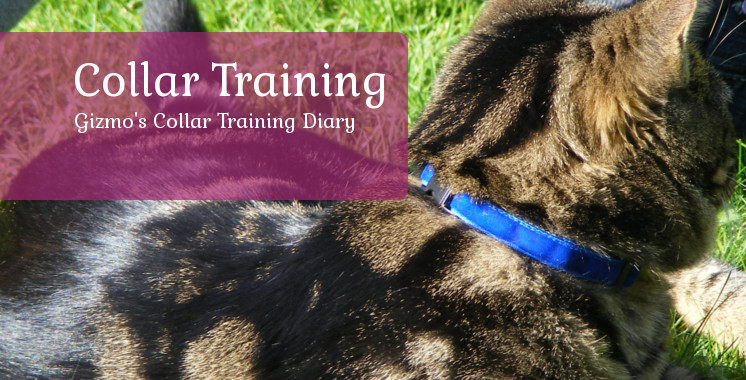 Gizmo isnít keen on wearing a collar following a traumatic experience he had when he was 5 months old, you can read more about this in his blog post. However, I have been working on helping him overcome his fear and get him used to wearing a collar!
Here is our diary of how we got on during the first 7 days of training..
Thursday, 6 October 2016 | kelly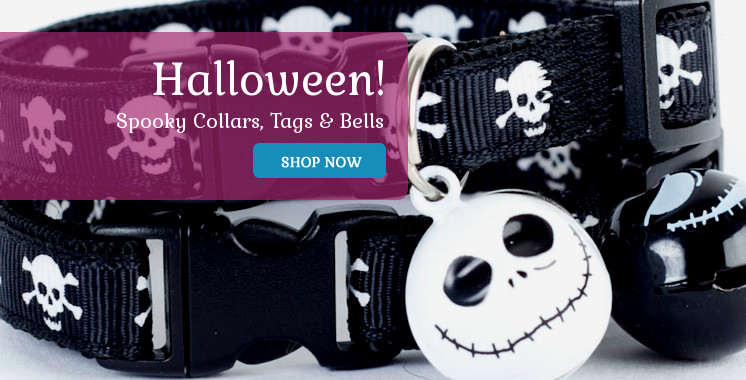 There isn't long left if you want to get your paws on one of our spooky Halloween Cat Collars! We have a wide selection of collars, bells and ID tags for your kitty this year so don't miss out. If you already have a collar your cat is particularly fond of you can just add one of our Halloween bells like the pumpkin or skull.