Cat model Lily - Pretty in Pearls

Sunday, 7 December 2014 | Admin
Our latest catwalk model, Lily from Essex, is getting lots of compliments on how gorgeous she looks in her pearls. We have to agree she does look stunning!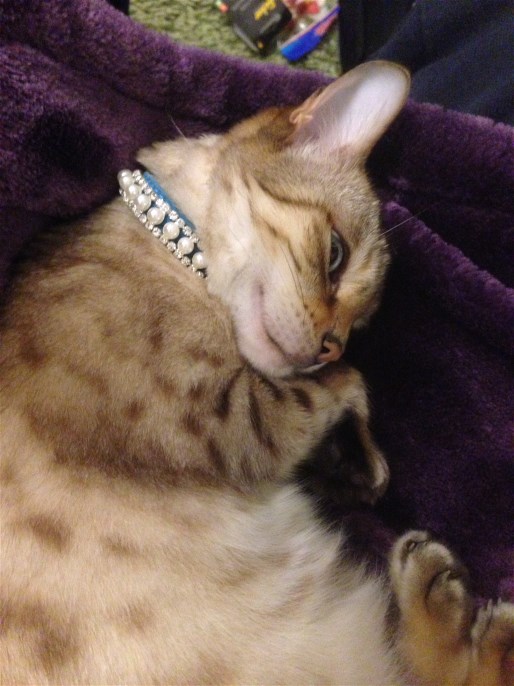 Well, they do say pearls are a girls best friend!
This is one of our posh pearl cat collars which has pearls and sparkly crystals