Alaska Models a Velvet Kitten Collar
Friday, 29 January 2016 | kelly
Alaska is our latest catwalk model, showing off her new green velvet kitten collar. Her human says she is exactly the same colour as a baked Alaska!
Alaska is an RSPCA rescue kitten 10 weeks old and her mummy says the collar is Puur fect for her because it's excellent quality, soft and light and has a just adorable dinky bell.
Here she is working in her new modelling job looking every bit the professional and with looks like that she is sure to turn many heads if she carries on modelling in the future.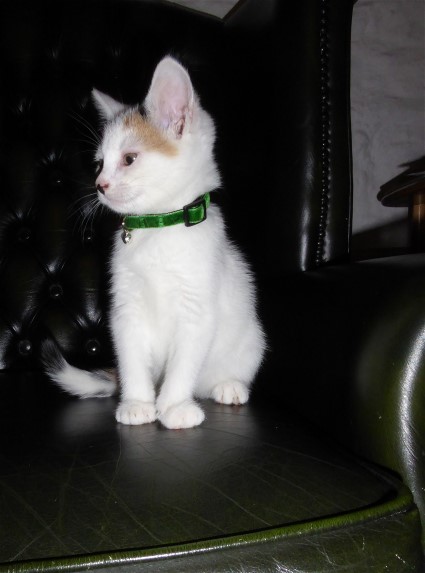 Thank you Alaska, you are beautiful and look totally delicious!