Mothers Day Cat Lover Gifts
Friday, 17 March 2017 | kelly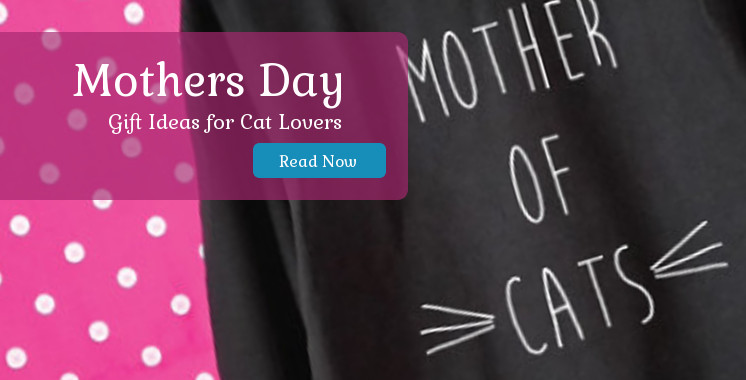 Are you looking for the purrfect mother's day gift for your cat loving mum? We've compiled some of the best gifts from around the net to ensure you are well prepared!
You're welcome.
#1 CATS! (Just Saying) Mug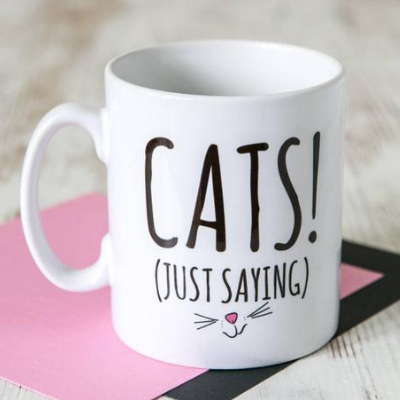 CATS! (Just Saying) mug from Kelly Connor Designs
Straight talking and succinct, just cats - that's all we're saying! This mug is a great gift for cat lovers and lets everyone around know how you feel about our furry, feline friends.
#2 My Purrfect Gift Box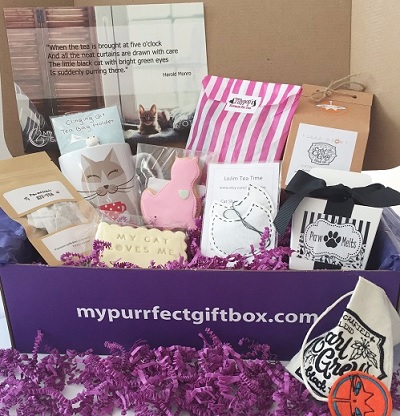 The contents of each gift box are a surprise! What we can tell you is this....Each month we dream up a cat-tastic new theme. We then source cat-themed gifts and products from all over the world to go into the box. We work with many global, cat-loving artisians so we can showcase their handmade items and pieces of work.
#3 Mother of Cats Jumper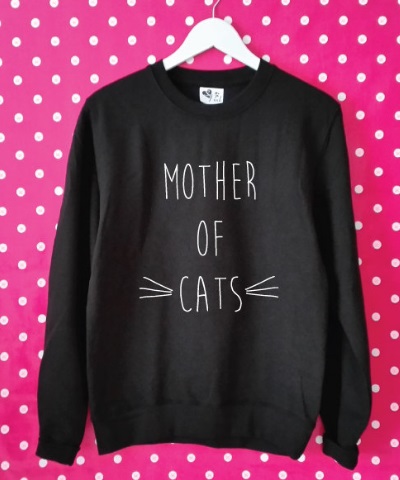 Mother of Cats Jumper - So Pink
This quality Unisex Crew Neck Sweatshirt has a stylish fit and is made from a soft cotton fabric. It is a great casual fit for those who like the more relaxed comfy style of a Unisex Sweater. Great for every day wear and on slightly cooler days or nights.
#4 Silver Kitten Pendant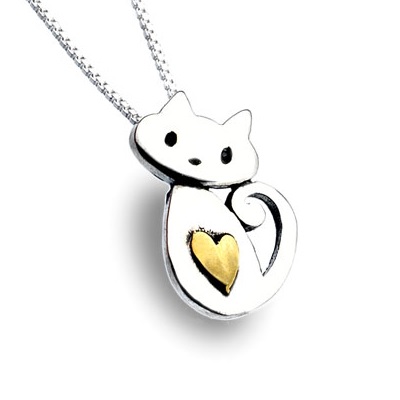 Silver Kitten Pendant - Tatty Puss
Silver kitten pendant crafted from 925 silver. The design features a cute and petite kitten with a brass heart. Each pendant is robustly made but carefully finished producing an enduring but delicate item of jewellery.
#5 Cat Themed Nail Art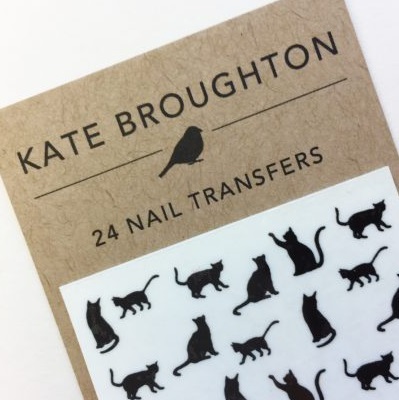 Cat Themed Nail Art - Kate Broughton
Nail transfers from Kate's original cat drawings, there are 24 to cut out from the sheet, and they look great on bare nails or over coloured varnish.
They come carefully and neatly packaged in a clear cellophane packet with full instructions printed on the label. The transfers are applied with water and then coated in clear varnish.
#6 Illustrated Cat Scarf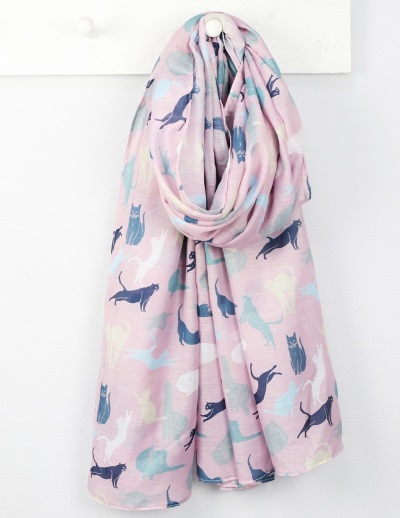 Illustrated Cat Scarf - Lisa Angel
The perfect scarf for cat lovers with a pink base, covered in beautiful cat illustrations. The Scarf features shades of blue, grey, navy, and beige and is designed by the team at Lisa Angel Studios