Easter & Spring Cat Collars
Monday, 13 March 2017 | Gareth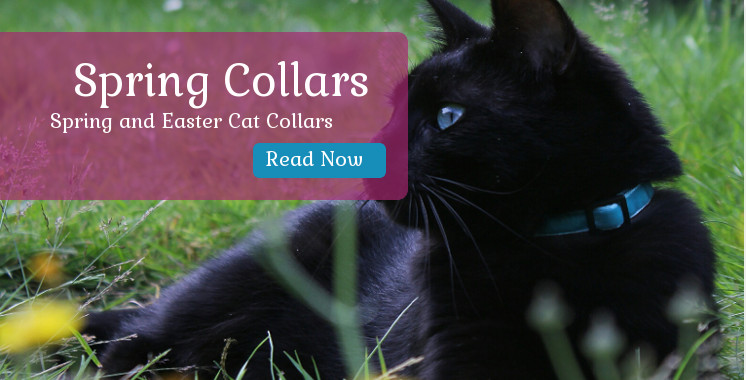 Spring has sprung and Easter is here, time for your kitty to be spending more time outdoors now that the days are longer and the sun is brighter. An ideal time to replace your cat's old worn cat collar.

Our range of Easter cat collars and charms capture the classic Easter themes of rabbits, eggs and chicks! We even have a bell in the shape of a cute little bunny for those of you who want to make sure nobody can miss the fact your cat is ready for Easter!
Of course they all our Easter cat collars feature a break away safety buckle to ensure your cat is both safe and stylish.
Maybe you're just looking for a collar to brighten up your kitty on a lovely spring day? Our "Floral Burst" cat safety collars were launched late last year and are ideal for Spring time. They feature vibrant colours and striking floral designs with a safety release buckle and removable bell. Slightly wider than our standard designs in order to capture the beautiful design in full.

You can find the Floral burst collars in our flowers and fruit category along with many other cat collars ideal for spring