Cat Toy Shop Now Open!
Wednesday, 5 October 2016 | kelly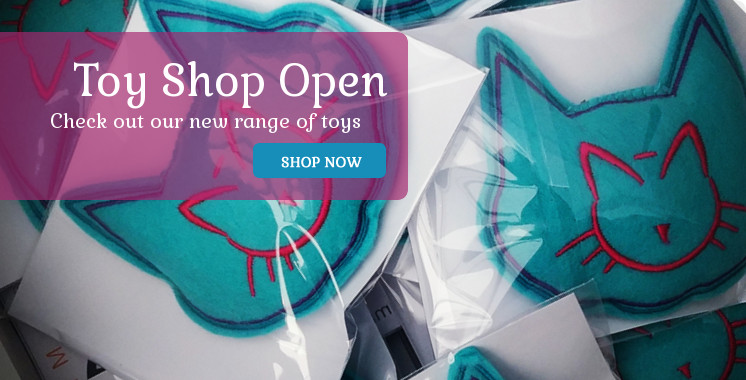 It's been a long time coming but we've finally opened our very own cat toy shop here at Cool Cat Collars, just in time for Christmas!
We have searched long and hard to bring together a unique set of toys for your cat. Every single one of these toys have been tested by our own cats and those in our exclusive group of product testers, only the best make it through!
In our shop you will find a mix of hand crafted cat toys made right here in the UK by exciting small businesses, exclusive cat toys to Cool Cat Collars and the best toys selected from well know brands from across the world. All catnip toys contain extremely strong blends sure to keep your kitty entertained for hours.
Keep an eye on our site or subscribe to the email list to keep up to date as we will be adding more toys to the selection in the coming months