Collars for Boy Cats
Saturday, 13 July 2013 | kelly
Here is a collar for you, Tom!
We have had it pointed out to us that a lot of cat collars can be a bit girly for boy cats so we set about our task to find some patterns and colours which would appeal to the more manly boy cats out there and here they are.
These first three cat collars not only look the part for the boys but are strong and sturdy with a good sized bell - very masculine in all respects!
Here is the Old School Boy's cat collar which looks like the kind of colours and stripes you'd see in a school boys tie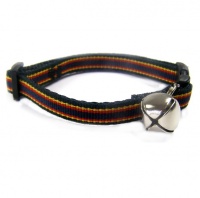 Next up are a couple of blue striped collars, the Poolside and the Seaside
Or if your cat is manly on the outside but underneath is just a softie, we have a very soft denim cat collar for sensitive necks lined inside with organic cotton.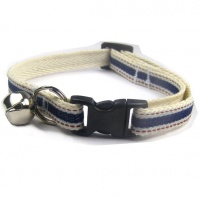 Last but not least, we have this humorous boys cat collar with a DIY theme of silver screws on a black background, we love this!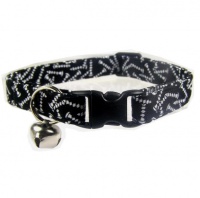 All these boy cat collars are £6.99 except the denim with organic cotton lining which is a bit more expensive at £8.99