Do you have a superhero Super Cat?
Thursday, 21 August 2014 | kelly
Calling all Owners of Superhero Cats
Hot off the press from PS Pet Tags in Devon are these 4 new designs of cat ID tags for a SuperCat.
Once again, lovely designs from this clever team with either the superman logo redesigned for a cat, an image of a supercat dressed up like superman, the name supercat, or a superman quote 'This looks like a job for Supercat!
We love them all - it would be hard to decide which one to pick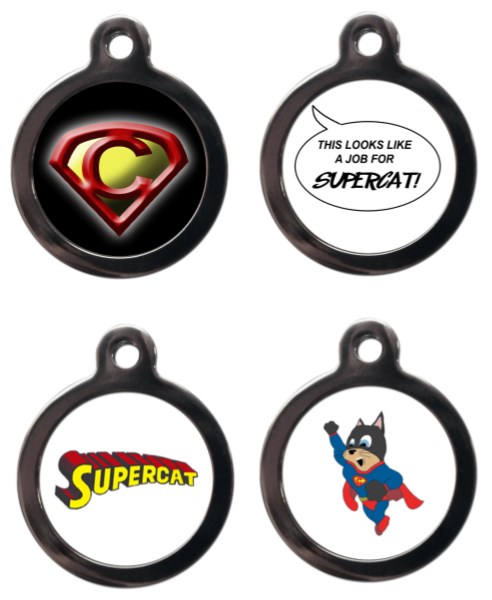 However, this is good news for those of you who are multi-cat families, and we know many of you are, because each super feline can be a supercat with it's very own design of tag!