New in: Beautiful Soft Cat Harnesses
Saturday, 18 August 2012 | kelly
Take a look at our latest products - safe cat harnesses to attach a lead and take a cat out for a walk.
They come in several colours so every cat can look top notch when out walking. Just look at this handsome cat modelling the bright blue cat harness. Hasn't he got a magnificent tail?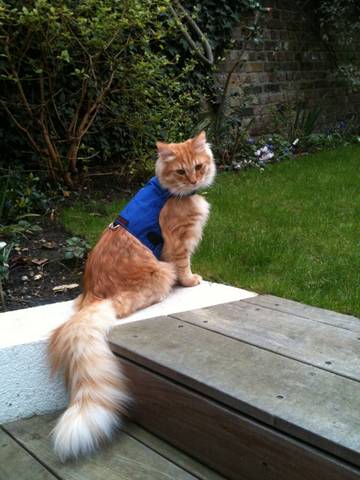 Cat harnesses, beautifully made by a UK designer who has got it all just right for our feline friends.