Spring Summer Cat Collar Collection
Saturday, 22 February 2014 | kelly
Today the sun is shining and along with it thoughts of Spring and Summer come to mind, so we are busily getting on with making our new check gingham cat collar collection - lovely for the sunnier months of the year.
Here are the first few we've made in hot pink colour, a plain one, one with a little butterfly and another with a large heart.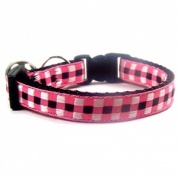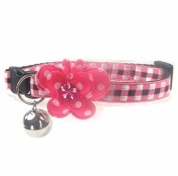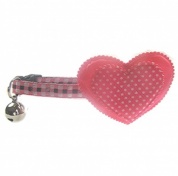 We've got 3 more colours to come so there's sure to be something to look fab against any cat's gorgeous coat - blue, purple and green - watch this space!
We love the solid black squares running along the centre of this check fabric - it just seems to give it a bit more Oomph to the traditional gingham look.
If you love the look of gingham, you can find our collection of gingham cat collars by clicking here