What's New Pussycat?
Tuesday, 18 March 2014 | kelly
Our double velvet collars for cats who don't like wearing collars have been featured in this months Your Cat Magazine. Thanks to Chloe from Your Cat we have had the chance to test these collars with a number of cat owners who volunteered to try them out. She will be writing about the results in her blog soon.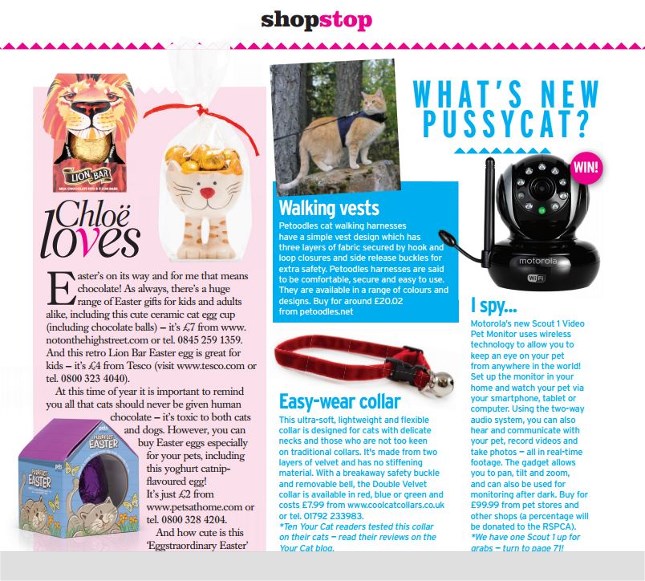 Thank you Chloe!
The Easy-wear collar featured and shown above is our Red Double Velvet Cat Collar which you see by clicking here along with our training tips for reluctant collar wearers.